About me
I am Thierry Lafeber. Web Developer and Web Designer from the Amsterdam area.
Welcome to my portfolio. I work primarily with WordPress and PHP. I use WordPress to make the website editable for my customers without having to program themselves and I use PHP to edit the WordPress backend. Here on my website you can find more information about me, what I have done and what I can do. If you would like to ask me something you can always head to the contact page.
Basic Information
Language:
Dutch, English, Korean
Kvk / VAT:
69864233 / NL002376711B17
Thierry Lafeber Websites
Freelancer, Web Developer, Graphic Designer
2016-Present
Media Markt Powerservice
Part time job, Computer support / Phone repair
2017-2017
Internship Go2People Websites
Programming intership, focused on Wordpress and PHP
2017-2017
Internship Questcontrol
Programming intership, focused on HTML, CSS and Magento
2016-2016
Regio College Zaandam
Computer Programming / Programmer, General
2014-2017
Compaen VMBO
High school in Zaandam, Netherlands
2010-2014
Hobby's
With my sophisticated drone I am able to make beautiful detailed video's up to 4k 30fps.
Drone flights go up to 3 kilometer far, 500 meters high and with a speed of 60 Kilometers per hour.
It is my hobby, but you can also hire me to make a nice video of your house-for-sale or surroundings.
Apart from that I also make a ton of drone video's of where I live and where I go on my YouTube channel.
I learned to build custom computers with all needed parts for the specific needs.
I have experienced that all existing pre-build computers sold on the market are not 100% like I wanted them to be, or a lot more expensive than they should be.
When building it myself I can use the best video cards (GPU), motherboards, processors (CPU), solid state drives (SSD), Random-access memory (RAM) hard drives and power supplies I like.
If you are interested, I can advise you on the possibilities.
I am very interested to travel and meet other people, cultures, history and try their food, learn languages and experience different natures.
My favorite country is South Korea and favorite cities are New York, Seoul and Busan.
Even though I have traveled much there are still a lot of countries on my bucket list.
For me it's about learning about somebody and something else, it's about broadening my mind and being more open to experiences & ideas.
References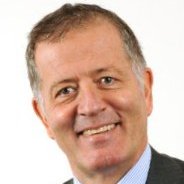 Ton de Jong
REAL ESTATE AGENT
When I started my company in 2012, my first website was created.
Nice with good colors, nice text and photos, but it could be much better.
I had other ideas, but, who are you going to turn to? Who thinks with you.
Thierry was just starting his own webdevelopment agency and I talked a lot with him and we had common ideas.
He started to work on a website for me, and there was something beautiful constructed.
The results were great. A beautiful website, nice, speaking, proosal for text and he also made a movie, with a Drone.
Thierry has made a total package for me, so not only the care of making but also the aftercare. 24/7 reachable.